.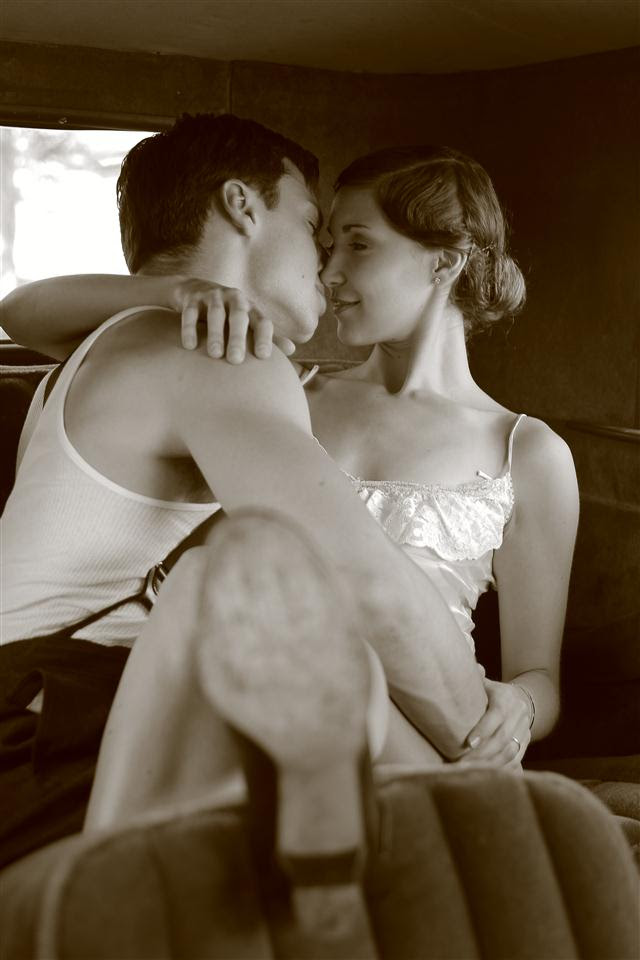 It'll be hot outside and hotter in the theatre!
BONNIE & CLYDE
opens in one week!
Composer Frank Wildhorn (Jekyll and Hyde) brings two of America's most notorious criminals to vibrant life in this tuneful, tragically romantic new musical.
During the Depression riddled years of the early 1930s, one couple became notorious for their disregard for authority, their contempt for banks, and their passion for one another. They became known to the world simply as Bonnie and Clyde. Joined by Clyde's brother Buck and sister in law Blanche, they robbed, cheated and murdered their way across the country, evading authorities from several states and providing morbid entertainment for a country desperate for distraction.
Featuring Fiorella Fernandez (Bonnie Parker), Brian Shutters (Clyde Barrow),Cody Luck (Buck Barrow), Elizabeth Snellings (Blanche Barrow), Joel Roberts(Ted Hinton), Christopher Younggren (Preacher), Erin McConnell (Emma Parker),Mark Snowden (Henry Barrow), Karen Saari (Cumie Barrow), Lauren Van Vreede(Stella), Jessica Russell (Trish), Anna Maurer (Eleanore), Sophia Bavishi (Young Bonnie), Julian Engle (Young Clyde), Benjamin Johnson (Sherriff Schmid), Steve Nibbe (Frank Hamer), Ellie Kennedy (Gov. Ferguson), William Sackalaucks, Micah Herstand, Katelyn Curtin, and Emma Jane DeWeese.
Music by Frank Wildhorn, Lyrics by Don Black, Book by Ivan Menchell
Directed by Meghan Randolph
Music Direction by Patrick Christians
Choreography by Erica Berman

Don't miss Bonnie and Clyde, the sexiest, most suspenseful and action packed event of the summer.
JULY 18, 19, 24, 25 and 26 at 7:30pm each night
Bartell Theater, 113 E. Mifflin St. 
Get your tickets online here or call 661-9696.
Click here or follow us on Facebook and Twitter for information on discounts and special sneak peeks!